Just imagine! It's been an incredible day on the ice, you've had your mind absolutely blown, as you cruised around in a zodiac amongst gigantic icebergs, so achingly beautiful they leave you breathless, the whales were so close you could hear the cascade of water dripping, as their massive tails arched into the sky before a deep dive into the ocean. The penguins, on shore, were positively hilarious, as they went about their penguin lives, falling over in the snow, gathering rocks for their nests and waddling from sea to family. You look around at it all, trying to take it in, it's a world you can't believe or describe. You pour back onto the ship with your fellow travellers, all giddy with life, buzzing on each other's energy! You feast yourself with a hearty meal and celebratory champagne then get some well-deserved rest before another exciting day ahead.
Don't just imagine it, experience it for yourself…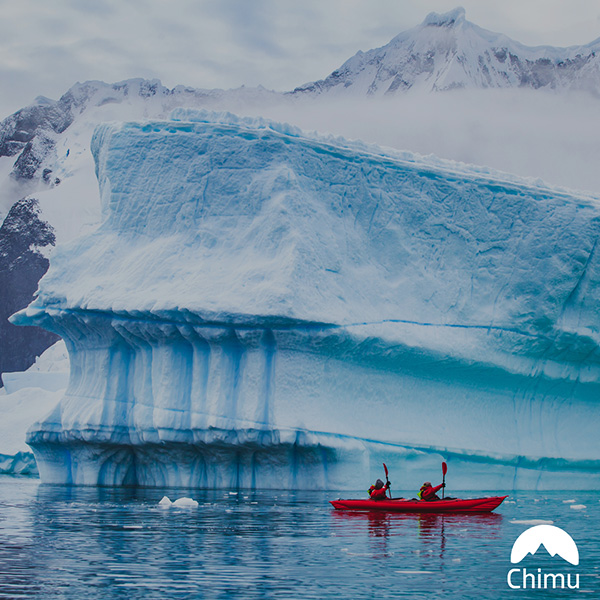 Discover the 7th continent, as you embark on a journey unlike any other and uncover the breathtaking beauty and natural wonder of Antarctica. This remote and pristine destination is not easily accessible, making it a truly unique and exclusive experience.
You have the option to join one of our trusted Travel Focus Group advisors, on an 11 day, Best of Antarctica Expedition, on the 9th of December 2023. Embark in Ushuaia at the southern tip of South America and conquer the famed Drake Passage to bring you to the spectacular frozen wilderness of the South Shetland Islands and the Antarctic Peninsula. Or choose your own journey from one of the many expeditions on offer.
Get ready to witness the diverse wildlife, including penguins, seals, and whales, that call this region home. Not only will you have the chance to marvel at the stunning landscapes and glaciers, but you'll also learn about the rich and natural history of this fascinating region. Discover the geology, climate, and unique flora and fauna of Antarctica and make unforgettable memories.
CONTACT TRAVEL FOCUS GROUP IN GERRINGONG FOR MORE INFORMATION.
Your expedition will take place aboard the Ocean Endeavor. With her ice-strengthened hull and advanced navigation equipment, the Ocean Endeavour is ideally suited for expedition cruising to the Polar Regions. Onboard, the extensive range of cabin options includes dedicated single cabins for solo travellers, suites and triple cabins that feature two bathrooms. The ship offers an unmatched sense of space with plenty of both interior and exterior areas, where you can enjoy the company of your fellow travellers or enjoy Antarctica in quiet solitude.